I'm since a while a second tenor in Stockholms Studentsångare (SSSF) and have during a long term project taken the mission to update their online presence and develop further on the internal tools they have on their homepage.
The development included stuff like singers database, attendance reporting, file-handling, debt administration, calendar, mailing lists, etc. Many requirements I solved by building a custom plugin solving all the specific requests.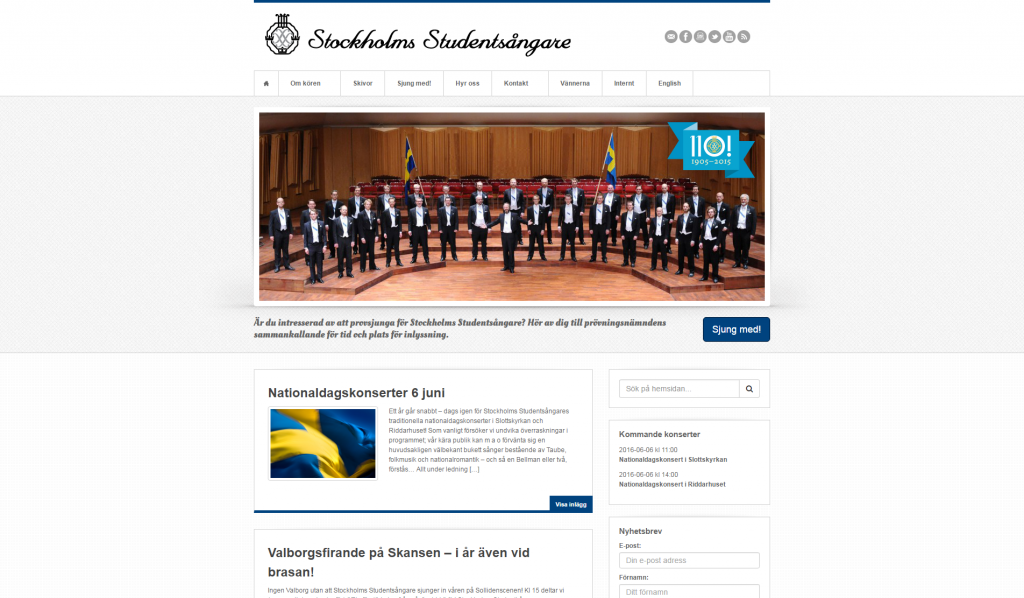 Visit their site at studentsangarna.se now ?
Regards,
Tobias